Current Events
Sauquoit Elementary School Challenge 2022
Students from Sauquoit Valley Elementary school can log miles when they run, walk or bike between September 12-30. Thanks to our local business sponsors, students will be able to raise $1 for each mile they log.
Our Sponsors
Platinum — Utica First Insurance, Steet Ponte Auto Group, Di Highway Sign and Structure Corp., Hubbell Galvanizing, Mike & Paula Fitzgerald
Gold — Harley Davidson of Utica, Elite Physical Therapy & Sports Training, Indium Corporation, Smith Packing Company Inc., Foundeo Inc.
Silver — Murad & Murad
Bronze — Gigliotti's Driving School, Clinton Tractor & Implement Co., New York Sash, Sullivan Contracting, The Sauquoit Valley Friends and Neighbors
Each September we participate in Alex's Lemonade Stand Foundation's Million Mile event. Throughout the month of September you can join us in walking, running, biking and raising money to fight childhood cancer.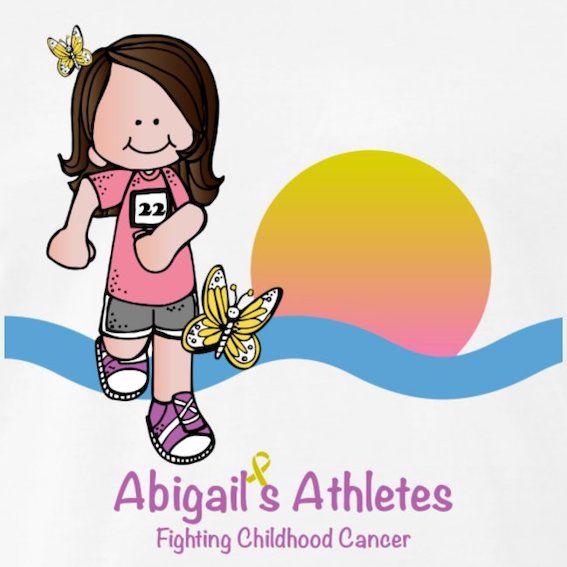 In addition to t-shirts, the new design is avaliable on hoodies, long sleeves, performance shirts, and more.
Past Events
Falling Leaves Lemonade Stand 2021
We held a lemonade stand fundraiser at the Sneaker Store during the Utica Road Runners Falling Leaves Road Race packet pickup. Thanks to Utica Road Runners Club, the Sneaker Store, Daylight Donuts, Clinton Hannaford, and North Star Orchards for sponsoring the event.
Alex's Lemonade Stand is featured our Team, and Abigail's Story to inspire others to join the nation wide event. Read the article.
Nutcracker Honors Abigail
The Mohawk Valley Performing Arts' 2019 Nutcracker honors Abigail with ribbon sales to benefit Abigail's Athletes. Dancers in the flower scene performed wearing ribbons in memory of Abigail.
2019 Kids Run
On September 21, 2019 Abigail's Athletes held a kids run at the Town of Paris Park & Sauquoit Valley Track.